Publisher Koei Tecmo and developer Team Ninja have announced a demo version of the action RPG Wo Long: A Fallen Dynasty Available for PlayStation 5 and Xbox Series until September 26.
Description:
A dragon flies from the depths of darkness.
A demo version of "Wo Long: Fallen Dynasty", an action RPG set in the dark fantasy world of the Three Kingdoms.
As an unnamed militia soldier in the chaotic world of the Three Kingdoms, the player will face off against demons and officers using swordsmanship based on Chinese martial arts.
After completing this demo, players will be able to obtain a dragon helmet that can be used in the retail version.
Along with the release of the demo version, we will also offer an online quiz.
Please let us know your thoughts and opinions via the demo quiz.
We will pass on all your valuable feedback to our development team.
Whoever fills out the questionnaire will be able to download the original wallpaper.
Classes:
The content of the demo version may differ from the final version.
Play requires a PlayStation Network connection.
PS Plus subscription is not required to play multiplayer.
The demo version is available for a limited time only. Please see the official homepage for more information.
Demo distribution may be terminated without notice.
---
Update: The text below was published on the Brazilian PlayStation.Blog.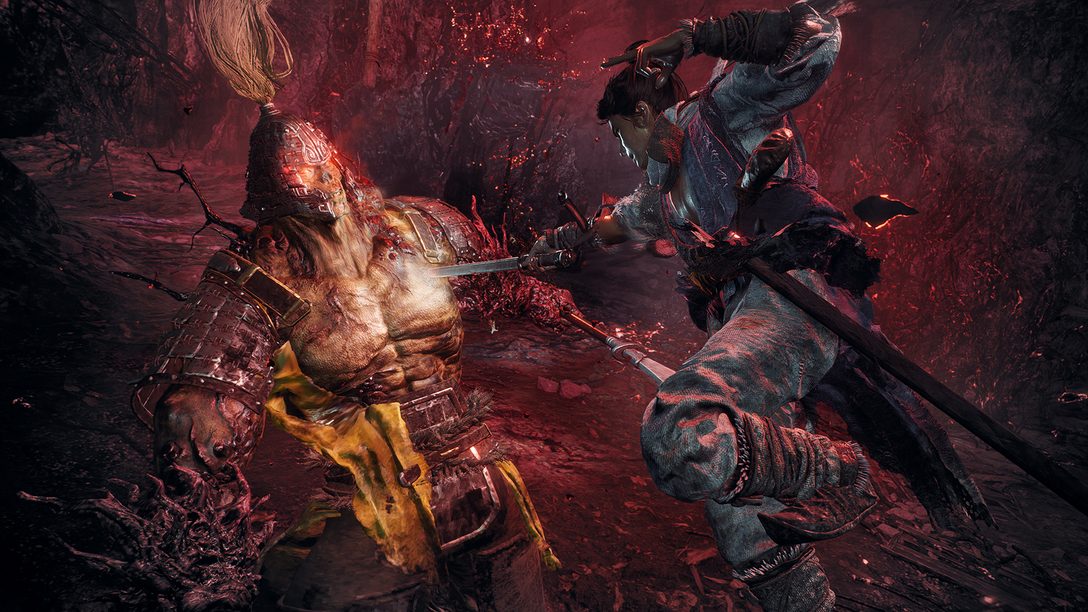 The Wo Long: Fallen Dynasty demo arrived today for PlayStation 5, and fans are already dying by the thousands in our demon-filled mazocore thriller. Here at Team Ninja, we're known for creating some of the most challenging games ever, from Ninja Gaiden to Nioh, and Wo Long: Fallen Dynasty is the next awesome game to challenge your skills!
With sword fights inspired by Chinese martial arts, the demo showcases the strategy and speed of our crazy battles, as well as previews of the online multiplayer mode, character creator and gameplay skills, including the importance of vertical exploration and morality.
Gamers have until Sunday, September 25th to complete the demo, and survivors will receive a special "Crouching Dragon Helmet" item that can be equipped in the full game upon release.
But before you jump into battle, I'm here to give you my top 5 tips to help you get an awesome helmet before the game starts in early 2023.
1. Creating characters
Before you jump into the supernatural world of Wo Long: Fallen Dynasty, you need to create a character for this challenge. An important option during creation is its "phase". The phase is based on the five traditional Chinese elements (Fire, Water, Earth, Wood, and Metal), and depending on the phase you choose, you'll get different items and attributes, magic spells, and armor (you even get a Divine Beast!). Also, depending on which phase you choose, you'll have specific weapons equipped at the start of the game, ranging from one-handed swords to massive gladiuses. Each weapon has at least one martial art technique associated with it, but some weapons have two. If you're feeling offensive and want to jump right into the action, I recommend choosing the Fire element for its offensive abilities and interesting magic spells that let you shoot fire at enemies.
2. Spirit
When you enter the demo stage, one of the first things you'll notice is your soul bar and how it changes throughout the game. The spirit bar is at the bottom of the screen and you'll see it move left or right during battles, left when you run out and right when your spirits are up. Your soul depletes when you use powerful attacks such as martial arts or magic, but it increases again when you use normal quick attacks or when you dodge enemy attacks. You'll need to balance offense and defense and know when to use which attacks so you don't lose your soul. When your bar is almost full, it's a great time to use your most powerful Wizardry Spells.
3. Morality and fortitude
Your morale is an important factor in the game. High morale will boost you and help you unlock new magic spells. Controlling the battlefield or defeating powerful enemies will raise your morale, and the higher your morale, the stronger your character becomes. But this is not all about your morals. It's also important to increase your strength level by placing marker flags and battle flags around the map. For example, if you die at morale level 5 but can't find any flags to increase your Fortitude, you'll go back to 0 morale when you reload the level. However, if you die with morale level 5 after finding flags to increase your toughness, you retain a morale level equal to the toughness level you set.
Since a high level of Fortitude does not prevent you from losing all the morale you get, try to explore all possible routes in the demo. At the same time, be careful when approaching high morale enemies. You'll be rewarded if you defeat them, but if you challenge one before you're ready, you might not only die, but that enemy's morale will increase by 1 when they defeat it, making them harder to defeat next time. them. them.
4. Spells
As your morale increases, you'll unlock more magic spells based on the phase you choose for your character. These Wizardry spells vary from element to element and include both offensive and defensive abilities. For example, a water elemental has stealth spells to help you sneak up on enemies and take them out from behind, while a wood elemental has more support and healing spells. Using these spells will help you defeat powerful enemies, especially when cooperating with friends, and your team has different phases.
5. Redirection
When facing one or more enemies, you can defend yourself by dodging enemy attacks to avoid getting hit. It also boosts your spirit and helps you for your next attack. It's easier to predict the attacks of smaller enemies like Demons since they don't have charged attacks, but larger enemies like Vatiger can be quite difficult. Even if you're not targeting an enemy directly, as long as you can time the attack away, you'll avoid taking damage and can throw them off balance to aid your next hit. It is extremely beneficial when you can deflect an attack and counter attack at the right time!