with great success Two Point Hospital In 2018, developer Two Point Studios was expected to start working on a successor soon, but we can't say we imagined it would be focused on university management. Nevertheless, the topic back Two point campus is very interesting and fits perfectly into the formula of the genre, which became more concrete during our playthrough for this analysis.
All we can say is that Two point campus Very well captures the essence of what can become a great management franchise with many different themes. Still, the game has points where it could be improved, as well as room for change. To fully understand our impressions, just check out the review below!
the true heir
But Two point campus Borrowed a lot from the older brother, of course we should note some similarities. The visuals, animation, music style, humor and gameplay are the common factors that make the game a true successor. Two Point Hospital Instead of using the formula again.
This can be something positive and negative at the same time, depending more on the players interested in the title. Those who liked the previous game will definitely be interested in the new one, because what is repeated is presented in a slightly unprecedented way due to such a different theme. Those who weren't that excited about running a hospital, or who didn't like silly humor, probably won't be surprised by university life.
An interesting thought is the possibility of Two Point Studios making more games in this style in the future, only changing the theme with each new title. This could make for a very fun franchise of some games familiar to its fans that would be even more successful with a few tweaks and improvements in some aspects.
Classes for new and veteran students
One factor to note is how much Two point campus It is accessible and can be equally enjoyed by those who have played its predecessor (or other types of games) or those who have never touched a driving and simulation game. This is a very good point from the developer, who insisted on explaining everything you need to do in a very calm, easy-to-understand way and only with game elements.
You start your journey with university without many expectations and can make mistakes while learning to navigate your first campus. To make the experience easier, the game presents you with several objectives, so just follow them to better understand what works to manage the courses, employees, students and their expenses. As you progress through this plan, you'll earn stars and unlock other universities around the world Two point campus.
You will have many different universities to manage in Two Point CampusSource: Two Point Studios/Reproduction
For most of your initial hours at these colleges, we recommend sticking to the objectives the game provides, as building too many unnecessary rooms and hiring too many staff can quickly destroy your income and the future of your campus. The cool thing is that each of these universities has a different theme, ranging from courses in science, cooking, robotics, and even for students who want to become spies or archers.
Once you've done a little bit of everything from the 12 available campuses, you'll unlock most of the rooms, items, and courses you need for more freedom in your creativity. You will be able to purchase additional lots and build your dream university at will, which is even better achieved in Sandbox mode. All this gives the game extra life even after a few hours in the more limited and educational version of Two Point Campus.
Difficulty class 10
I was impressed with how detailed this game is with its mechanics and gameplay. Apart from creating classrooms dedicated to each course, there will also be a need for student dormitories, bathrooms, lounges, a library, private tutoring rooms, subject-specific clubs, research centers, staff training rooms and much more. the most. In addition, it is necessary to plan social events and decorate the environment with things that make these rooms more attractive, prestigious, a pleasant temperature, which promotes the sociability of students or offers them food and drinks.
All these factors determine the satisfaction of staff and students of their courses. It is possible to check the level of happiness or frustration with each element by clicking on the characters or by checking the general table with the data of each person on campus. This way, you have to worry about more aspects than money management does Two point campus More addictive and hard to get rid of.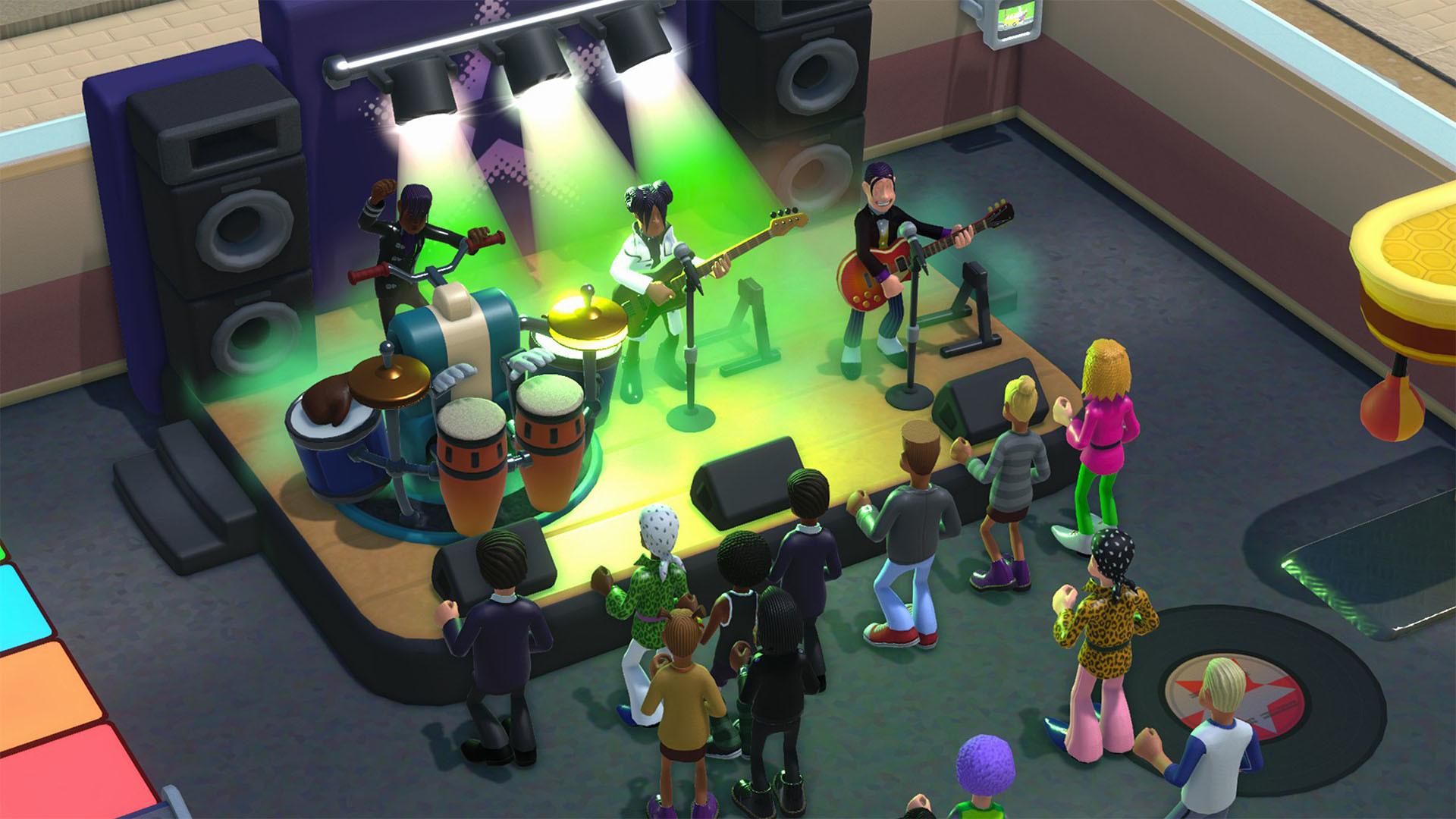 In addition to managing your expenses, you'll need to worry about NPC satisfaction.Source: Two Point Studio/Reproduction
Of course, this can also bring some frustration, as the menus aren't always intuitive to use, especially when you're still learning the various elements of the game. At first, having so many tabs and information available can cause some confusion, and finding an explanation for something specific that's going wrong on your campus is more of a task than it needs to be. Fortunately, this is something that goes away as you get used to the game system.
The humor is in the details
If there's one thing that's immediately clear, it's that Two point campus It focuses a lot on humor to make the game more fun. In addition to family man-worthy jokes told over the university radio that plays constantly, you'll notice humorous touches in tutorials, items, object descriptions, NPCs' characteristics, and more. in the rooms you have arranged in your campus.
This can be a bit of a divisive element, as not everyone appreciates this more silly, harmless comedy. Considering the overall tone of the game, I think this is the kind of humor Two Point Studio's games are suited for. It's worth noting that this isn't something that will stop you if you prefer to focus solely on the driving mechanics.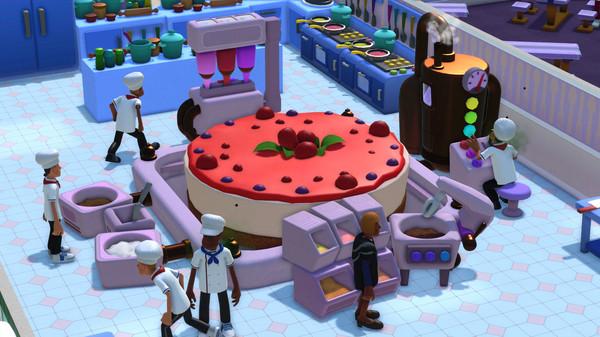 The game's humor is also found in the subjects and even the courses its students take.Source: Two Point Studios/Reproduction
One factor that can be a concern is the mode of construction that we often use to fit or remodel our universities and which unfortunately is not always very accurate. During my time with the game, it was common to click on an object and select another, which became quite annoying after a few hours.
Our recommendation to avoid this is to leave the camera with an ideal top-down view when building or remodeling a room, which makes it much easier to correctly select objects. If the angle is slightly sideways or downward, you'll notice that it's harder to get exactly what you want.
Costs?
Given the level of detail, the variety in each university in the career mode, and the enormous freedom to build the campus however you want in the sandbox mode, it's hard not to recommend it. Two point campus. Sure, it has its little issues, but none of the ones we've mentioned here can be fixed with a developer update.
Perhaps the biggest stumbling block for anyone interested in the game is its price, as it can be pre-ordered for R$200 on PC, PS5, Xbox Series and Nintendo Switch. The original price makes a lot of sense, as it costs $39 in North American stores, so this is another case where the conversion is not very favorable for Brazilians. The good news with all of this is that the game will be coming to Xbox Game Pass on its launch day, August 9th.
That way, if you subscribe, you can try it first hand and see if it's worth buying later. What we should emphasize is its difficulty, the amount and quality of content and the number of hours you will spend in the game without repeating it, we can say that Two point campus Getting through the year with flying colors and making university a much more fun experience than real life!
Two point campuses were provided by SEGA to conduct this analysis.