Role-playing games are among the most classic games in history and also the most popular today. This type of game has gameplay that requires strategy, character customization, open worlds and a lot of imagination.
However, anyone who thinks you need a console or PC to play a good RPG is wrong. There are some great options for iOS and Android phones. Check out our top picks below.
10. Fantasy
fantasist is an iPhone-exclusive game available on the Apple Arcade subscription service. Although not available for Android, the title deserves to be on the list for bringing one of the best RPGs of recent years.
The author of the game is the same creator of the franchise. Final Fantasy, Hironobu Sakaguchi and tells a story in which the protagonist travels to recover his memory in a world dominated by machines. The charm lies in the graphics, everything is handmade.
9. Monster Hunter Stories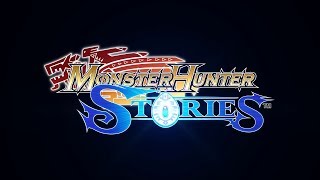 One of Capcom's most beloved franchises, Monster hunter Also has a mobile game: Monster Hunter StoriesOriginally released in 2016 for the Nintendo 3DS.
The focus of the game is to explore a world where humans and monsters coexist harmoniously. You will have to build relationships with these monsters in order to use them in battle. Yes, it does look a lot like Pokemon, which is great! It should also be noted that the game does not have microtransactions.
8. Stardew Valley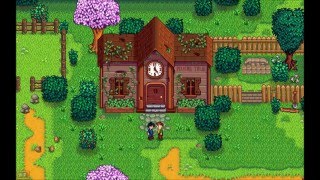 Stardew Valley is a small farming simulator created by just one person, American Eric "ConcernedApe" Barone.
You control a young man who takes over a farm from his deceased grandfather and therefore moves to another city and begins to live in the countryside. You can take care of your crops, complete tasks for other villagers and explore the map full of islands, caves and other secrets.
7. Questland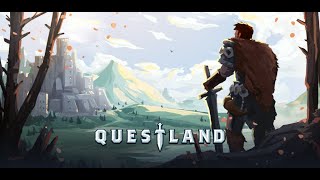 Set in a medieval fantasy world, Questland is an online role-playing game with a first-person camera. The story takes place in Valia, a quiet place that was finally covered by a mysterious darkness that invaded the earth with vampires, spiders, skeletons and other monsters. In addition to enjoying the story mode, you can duel other players and even hordes of enemies.
6. MARVEL'S FUTURE REVOLUTION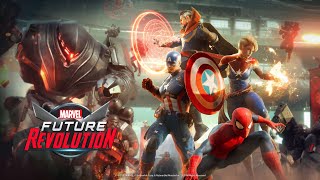 This game brings several Marvel characters into an open world RPG. The player will experience an unprecedented story, after the collision between realities, but Earth 616 as the main scenario.
The interesting thing is that the game, in addition to the stunning graphics, receives many thematic events, most of which are inspired by the films that premiered in theaters.
5. Star Wars — Knights of the Old Republic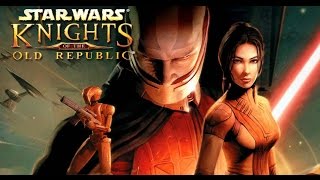 Released in 2003, it is one of the most beloved games for fans Star Wars. The story takes place 4,000 years before the original trilogy and tells the story of a mysterious Jedi who crosses the galaxy to defeat Darth Malak.
The good news is that there is a remake developed by Aspyr Media; However, there is no release date yet.
4. Chrono Trigger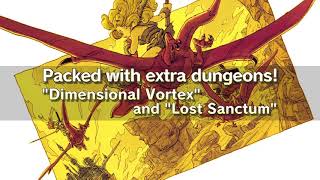 Originally released for the Super Nintendo in 1995. Chrono Trigger is, quite simply, one of the most influential RPGs in history. The story follows a young Crono, a swordsman, who embarks on a journey through time to prevent the end of the world at the hands of Lavos, an alien that has been hiding in the planet's core since prehistoric times. If you haven't had a chance to play this masterpiece, this could be your chance.
3. Final Fantasy VII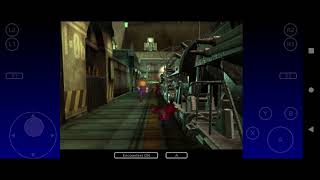 Another classic that deserves a revival, Final Fantasy VII Also available for mobile phones. The story follows a mercenary named Cloud Strife who joins an eco-terrorist group to fight a mega-corporation that is destroying the life essence of the planet to use as a source of energy. As if that wasn't enough of a problem, there's still a powerful enemy to torment the player along the way, Sephiroth, the "One-Winged Angel".
2. Eternium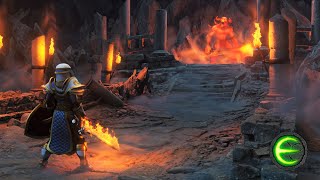 Eternium is a fantastic RPG game hack 'n slash. The game was so successful that it got a PC version as well.
Here you can play as a mage, warrior or mercenary and wield swords, axes, clubs and even firearms. Fight skeletons, zombies, aliens, demons, dragons and other creatures along the way.
1. Genshin influence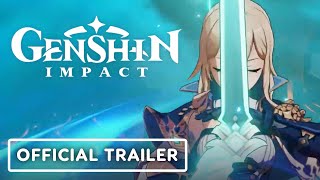 released in 2020, Genshin influence is an open world RPG that has even been compared The Legend of Zelda: Breath of the Wild Because of its colorful and 3D look that resembles anime – so much so that the game wins against anime created by the same studio. slayer of demons.
Here you explore the vast map of Teivat using powerful characters as you unravel the mysteries of this world's creation.