Sony has revealed the North American PlayStation. Blog Upcoming news on the PlayStation 5, including several system improvements such as 1440p display support, a list of games, 3D and stereo sound comparison, and more.
This update is now available to users who signed up for beta testing and live in the US, Canada, Japan, UK, France, and Germany.
Know more
With the new 1440p display support, users will have a new resolution option – Playback/PlayStation
Although Brazil is not on the list of countries that can test the new features, we already know which new features will be available soon, which you can see below.
The main new feature is support for 1440p displays. The benefits of this setting will allow you to view games rendered at 1440p.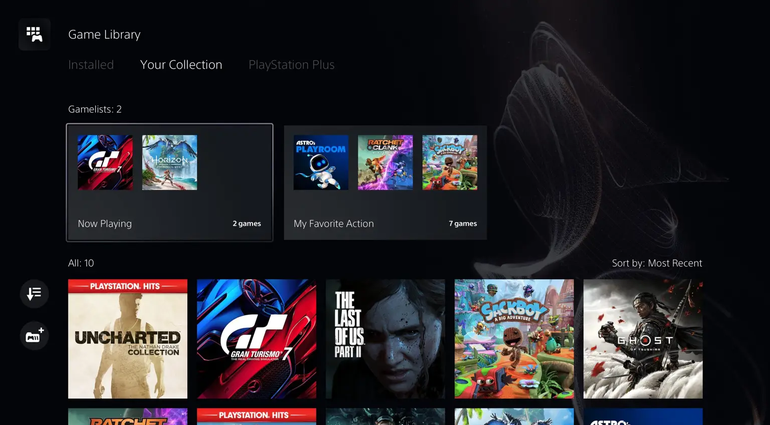 Playlists can be created and accessed in the Library – Reproduction/Sony
If the game supports 4K (2160p), users can enjoy improved anti-aliasing with up to 1440p output supersampling. This option will be available in the settings menu.
Still in the settings menu, it will be possible to test and configure the 3D audio of compatible headphones.
Game List is another feature that will allow players to separate games into folders and thus organize them the way they prefer. According to Sony, it will be possible to create up to 15 lists and add 100 games to each list. This option will be available in the game library menu.
An "Activity Summary" will be at the top of the game center, supporting this type of interaction, which will facilitate a quick return to trophy hunting.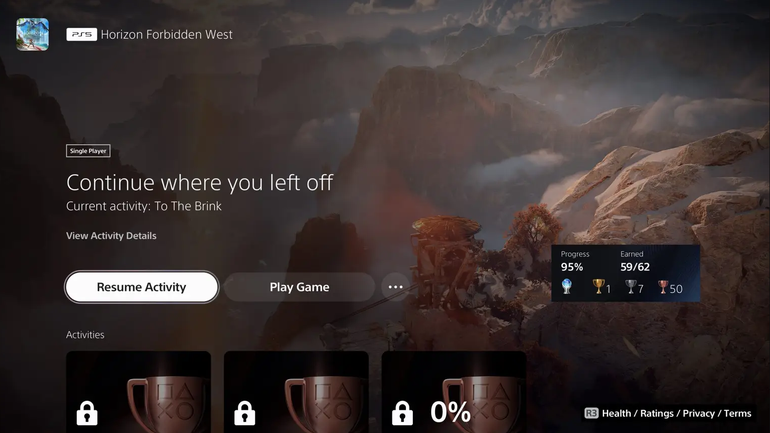 Activity summary is more easily available – Play/PlayStation
The quick access menu will feature three new features such as screen sharing requests, viewing friends' profiles, and sending stickers and voice messages to friends and groups.
Sony reminds you that all updates are in testing and may change when the final version of the firmware reaches the PlayStation 5 later this year.