Good Shepherd and the ACE Team released the award-winning and critically acclaimed The Eternal Cylinder today on Steam, PlayStation 5 and Xbox Series X|S. PlayStation 4 and Xbox One owners can upgrade to the next-gen versions of this completely original and surreal open-world survival adventure game on their respective consoles for free. Owners of The Eternal Cylinder on the Epic Games Store will receive an update identical to the Steam release.
Today also marks the release of The Eternal Cylinder's free anniversary update on all platforms. The Anniversary Update introduces new in-game content as well as a variety of technical improvements for next-generation PC and console users.
Contents of the anniversary update:
Discover new creatures: Two new creatures roam the world – approach at your own risk!

Buddugh Gropp is a highly aggressive herbaceous plant found in the tundra biome.
The gharukuk is a large three-legged omnivore that lives in the desert.

New mutation: Your Trebhum has developed a spicy new mutation that allows it to shoot jets of fire from its trunks, a powerful defense against predators – especially furry ones!
New graphics options: The Eternal Cylinder never looked so beautiful! Become even more immersed in this ultra-bright world with the following upgrade options on select systems:

steam | Epic Games Store: Enjoy full support for 4K resolution and ray tracing.
PlayStation 5: Choose between 4K or ray tracing modes, with support for haptic feedback and adaptive triggers on DualSense controllers.
Xbox Series X: Choose between 4K or ray tracing modes (ray tracing is not available on Xbox Series S).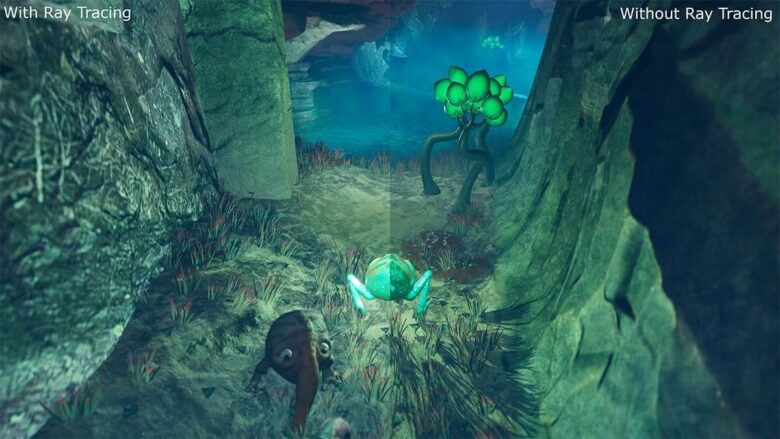 About the Eternal Cylinder:
The Eternal Cylinder is set in an alien world full of surreal environments, exotic creatures, and terrifying wonders that the cylinder faces: a giant structure of ancient origin that ruthlessly destroys everything in its path. You're just a little trebhum – not the strongest or fastest creature, but you were born with the most powerful ability: adaptability. What you lack in size, you'll have to make up for in resourcefulness and ingenuity – customize and evolve your Trebhum family with new attributes and abilities to overcome dangerous obstacles and avoid dangerous predators. Gather your herd and embark on a dangerous journey to save your planet from the Eternal Cylinder.