Activision Blizzard's sale to Microsoft is getting increasingly chaotic. While many regulatory bodies around the world are already clearing the deal, the UK is standing firm, imposing taxes and new investigations to prevent a possible monopoly.
In response to tightening UK regulators, Sony welcomed the move and spoke of the importance of avoiding a deal.
By giving Microsoft control of Activision games like Call of Duty, this deal is a huge blow to gamers and the video game industry.

We want to ensure that PlayStation players continue to have the highest quality gaming experience, and we appreciate the CMA's focus on player protection.
After Sony's announcement, Microsoft also commented on the matter, saying that it makes no sense to remove Call of Duty from the market leadership.
It makes no sense for Microsoft to pull Call of Duty from the PlayStation, given that it is the console market leader.
It should be remembered that Microsoft has said that it intends to keep the franchise on PlayStation for "several years", but this does not mean that it will be done forever, which indicates that, sooner or later, Call of Duty may become an Xbox exclusive. Also, while Microsoft said it wouldn't create exclusivity on Bethesda games before acquiring the company, it didn't come true, and Starfield is already the first game to be labeled an Xbox and PC exclusive.
Will Sony be able to stop the sale of Activision Blizzard?
Original text – 09/15/2022
Europe and the UK are expanding investigations into Microsoft's acquisition of Activision
Microsoft will have to wait a little longer to complete its purchase of Activision Blizzard as regulators in Europe and the UK widen their probe into the deal, the largest in the tech industry to date.
Earlier this month, the Competition and Markets Authority (CMA in its original acronym) raised concerns about the acquisition, fearing that $68.7 billion (~$371 billion) will reduce competition in the UK.

rumours
29 Aug


Economy and market
26 Aug
In the UK, the Competition and Markets Authority believes that Microsoft's acquisition of Activision Blizzard will weaken its biggest rival, PlayStation, by controlling the Call of Duty franchise.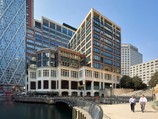 According to the Financial Times, the agency will expand its investigation this week after Microsoft failed to disclose solutions to prevent the alleged weakening of competition.
In a second phase, the Competition and Markets Authority will set up an independent commission to examine the deal and assess whether it will harm the gaming industry.
Competition law aims to keep the market competitive, to check harmful behavior by companies. In mergers and acquisitions, regulators may prohibit deals they deem to threaten competition or propose measures to bring more diversity to businesses.
The paper also reveals that Europe is likely to launch a lengthy investigation after Microsoft handed over case documents to Brussels. The source says that the case is complex because it is a big business and needs further study.
Previously, Saudi Arabia was the first country to recognize Activision Blizzard's acquisition.
If the deal is approved, Microsoft will own franchises such as Call of Duty, Warcraft, Diablo, Overwatch, Tony Hawk, StarCraft and Candy Crush. In addition, the company's titles will be released on Xbox Game Pass.
As we spread the joy and community of gaming to everyone, we're incredibly excited to welcome Activision Blizzard's fantastic teams and iconic franchises to Team Xbox https://t.co/DVrgYS8ssB
— Phil Spencer (@XboxP3) January 18, 2022
It will also have Activision Publishing, Blizzard Entertainment, Beenox, Demonware, Digital Legends, High Moon Studios, Infinity Ward, King, Major League Gaming, Radical Entertainment, Raven Software, Sledgehammer Games, Toys for Bob and Treyarch.
Another interesting point is that Microsoft will also become the owner of Major League Gaming, one of the largest professional electronic organizations in the world with almost 10,000 employees.
See also