F1 2022 is a new Formula 1 game from Codemasters and EA Sports, which this time reflects its purpose and bets on the experience of enthusiasts, while retaining access doors for novice players.
The F1 series developed by Codemasters is this and not just a racing game, a Formula 1 simulator with all its nuances. However, this year he is losing access to the content available in previous editions, especially those that focus on charts.
F1 2022 does not have a story mode like the "Brake Point" from F1 2021, which was the starting point of the game itself and even offered an interesting engagement. An obvious disadvantage, especially in the eyes of ordinary audiences, who aim to find something to connect with before playing more challenging modes.
In this context, F1 may even be considered limited, the only available game modes being career (driver or team), solo, in which the player can create their own GP or participate in fast laps with supercars and online multiplayer, with match rankings. , Split screen and the like.
Sure, there are plenty of afternoon fills with friends or even extended gaming sessions, but the volume of content is not necessarily in the modes, but in the depth that some of them offer.
Without story mode, the brilliance of F1 2022 is in career mode, which will undoubtedly appeal to any Formula 1 fan. Without over-inventing yourself, choose to just create a driver, or even a whole team, career. Here it's actually something difficult for those who want it, but get it for those who are looking for it.
As in previous versions, all career modes can be adjusted in different ways, giving the player the freedom to choose what type of training, what tires to use, what strategy to follow, if the race will be easy in a few laps or if the experience will be closer to real with dozens of them.
However, as horrible as it may seem, the game forces no one to delve deeper, allowing you to leave everything automated just to enjoy racing, as well as team careers, automated investments, and even the offer of hiring drivers.
Here is another milestone in F1 2022, the attendance range is unique, the nets still in Formula 2 are made up of faces familiar to fans, as well as legendary drivers available for hire such as Brazilian Ayrton Senna.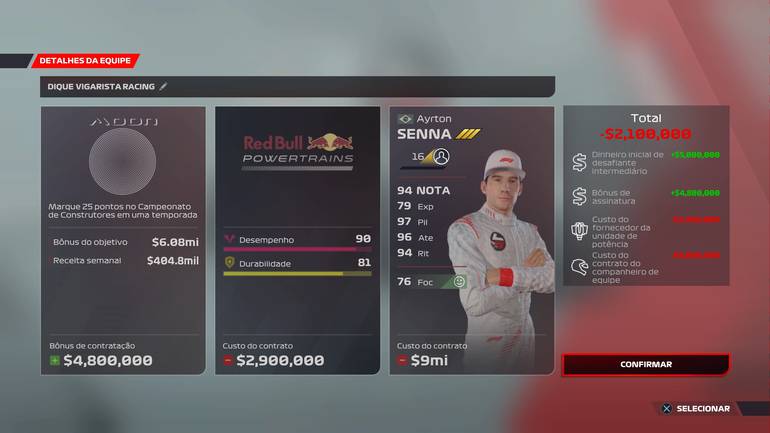 Reproduction: EA Sports
Speaking of racing, the simulation continues to be fun, despite the desired level of challenge, which can be increased both by improving opponents as well as by delving deeper into the content of the track.
At any time, the player can choose from auxiliary experience, both mechanically and strategically, with artificial intelligence that makes decisions such as best time to overtake, pit stop and the like, or do it all alone.
In this way, F1 2022 offers a basic experience for those who are new or do not want to dig deep, but also extremely realistic and detailed, for veterans and true Formula 1 fans who want to actually feel the urge to drive. Grand Prix.
Still on the topic of "Grand Prix Sense", the sinking provided by F1 2022 is commendable. Of course, there is no escape from repetitive speech (fully localized in Portuguese), but the game does much more than just put you in an atmosphere of narrators.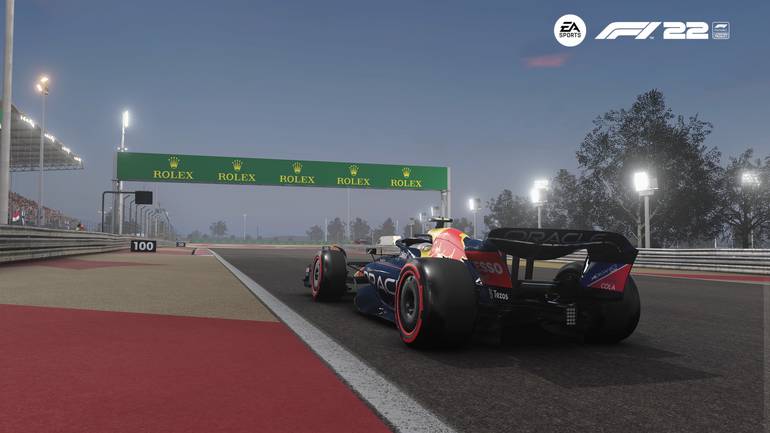 Reproduction: EA Sports
The visuals follow the headlines already released by Codemasters, with faithful and detailed car adaptations and even competent models of cult drivers (unfortunately, nothing like F1 2021 story mode).
The tracks also receive the same usual love, with spectacular representations of the real-world schemes presented by the narrators at the beginning of each practice, placing races and GPs that give an atmosphere of wealth to the product offered at F1 2022.
Beyond any other mode of racing and gaming, F1 2022 brings an experience that is clearly aimed at superhero and Formula 1 fans, F1 Life: A kind of lobby that spans the entire game.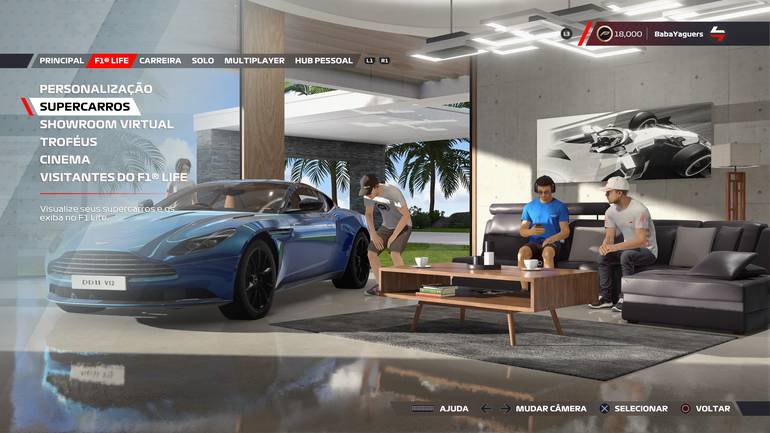 Reproduction: EA Sports
An environment that clearly resembles the home of any eccentric billionaire can be customized and, most importantly, used to showcase player achievements such as cups and even cars taken after completing various challenges.
The difference though is that it is an online mode. That is, your friends can visit your F1 Life and see everything displayed on your showroom. By the way, the player avatar is also configurable and the resource used to buy new cosmetics is obviously from microtransactions.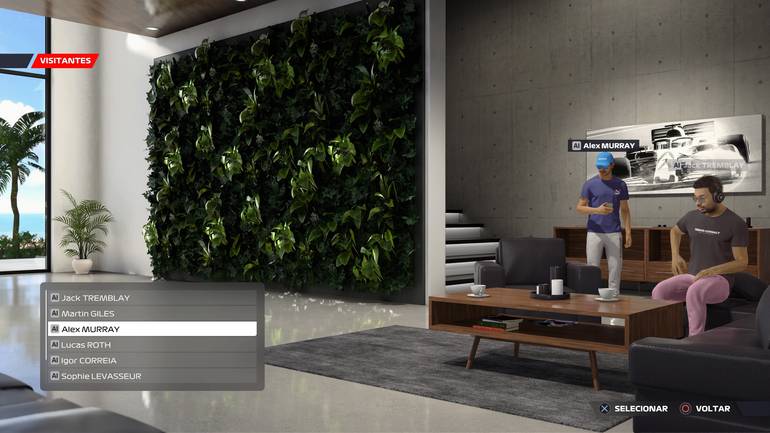 Reproduction: EA Sports
The motivation for the emergence of F1 Life is clear. The trend towards virtual experiences, metaversion, and the like is to be expected at the moment, but you can not be disappointed not to forget that you remember that the effort spent on the feature may have come at the cost of deleting a new one. Narrative mode.
F1 2022 is a simulator that has a clear purpose. Clearly, the Codemasters have decided to bet on what they know best and leave some interesting features to the casual player, in exchange for the ability and seriousness whose appeal to the game makes the game perfect for Formula One fans.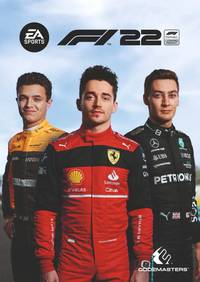 Run

28.06.2022

Publisher

Electronic Arts, EA Sports

Developer

Codmasters

genre

Racing / Simulation

On testing

PlayStation 5