Microsoft recently revealed some tips for gamers to get the most out of the performance offered by Windows 11. In addition to the major news that was announced earlier, the big tech released this Friday (07) some tricks that can be done to optimize the performance of games. on the operating system.
The tips require changes to sensitive areas of the software, so it's ideal to follow the instructions exactly to avoid compromising other features.
Disable the Memory Integrity feature
HVCI (Hypervisor Protected Code Integrity), also called "Memory Integrity", is a native feature that uses the Virtualization Engine (VBS) to prevent malware attacks on the Windows kernel. This additional protection, on the other hand, may cause a slight decrease in the overall performance of the platform.
Microsoft remains transparent, saying that turning off "Memory Integrity" can put your computer at risk, but it's the right option for those who prioritize performance. To disable the feature, type "core isolation" in the Start menu and press Enter, or take the long way described below:
Settings > Privacy & Security > Windows Security > Open Windows Security > Device Security > Basic isolation details
In the window, switch the switch from "Memory Integrity" to "Disable".
Disable Windows Virtualization (VMP)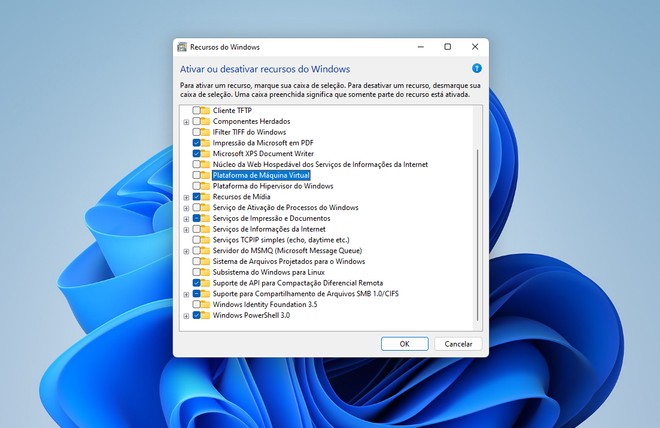 To disable the Windows virtualization platform, you need to go to the Start menu, type "Windows features" and press "Enter" or follow the path:
Control Panel > Programs > Programs and Features > Turn Windows features on or off
In the window that opens, a list of operating system functions will appear in alphabetical order. Find and disable "Virtual Machine Platform". It may be necessary to restart the device for the new setting to take effect.


Software
06 Oct


Software
05 Oct
Microsoft didn't reveal the details of the performance gains at the suggested settings on its official blog, but it's possible that it varies by title and the improvements aren't that obvious. Another recommendation is to upgrade Windows 11 to its 22H2 version, which brings a new HDR calibration app and more Xbox integration.