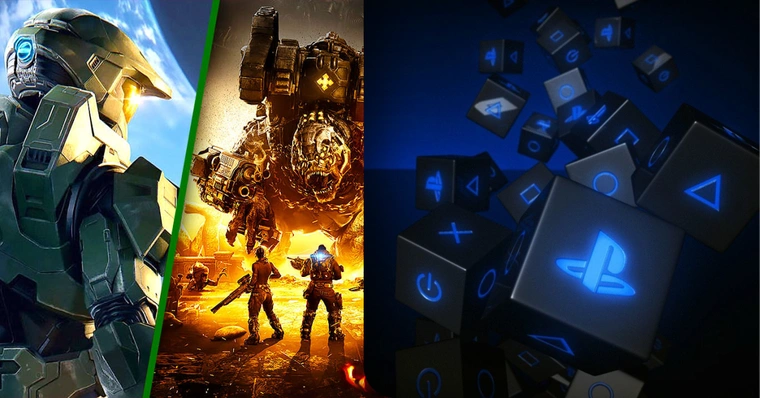 The company's filing with CADE outlines Activision Blizzard's acquisition strategy and deals with sensitive information about a competitor.
a few months ago Microsoft buy Activision Blizzard In a billion-dollar operation, but for the acquisition to be formally approved, regulators around the world must approve the change. As the company seeks approval from Brazil, key details about the console war emerge, such as allegations that Sony Pays for games that will not be available Game pass.
In the document sent to CADE – Administrative Council of Economic Defense – Microsoft rejects many of Sony's arguments it tried to avoid buying Activision Blizzard.
The text serves to explain the strategy Xboxwhich still does not want to keep exclusive games, but to expand and improve Game Pass, and devotes a large part of the document to the example of the service as a disruptive force in the industry, but not in unfair competition – just another business approach.
At one point, Sony is quoted as apparently paying a fee for studios not to add their games to the Game Pass catalog or other subscription service (page 22):
"Microsoft's ability to continue expanding Game Pass has been hampered by Sony's desire to stop such growth. Sony pays for "blocking rights" to prevent developers from adding content to Game Pass and other competing subscription services."
The document explains a number of inconsistencies between the arguments provided by Sony, which fears the exclusivity of the franchise, such as Call of duty on Xbox and actual company practices. The text says (page 22):
"Given that exclusivity strategies were at the heart of Sony's strategy to strengthen the company's presence in the games industry and that Sony is a leader in digital game distribution, as described in paragraphs 46 and 47 above, Sony's concern with any Activision exclusivity . The content is inconsistent – to say the least.

It only once again shows the fear of an innovative business model that offers gamers high-quality content at a low price, threatening the leadership that was developed from a device-centric strategy and focused on exclusivity for years."
In addition, the document specifically emphasizes that Activision Blizzard is not interested in Xbox exclusivity of the franchise (page 23:
"Regardless of how unusual Sony's criticism is Content exclusivity – as the whole PlayStation strategy was focused Exclusivity over the years – The reality is that the strategy of keeping Activision Blizzard games and not releasing them to rival console stores simply isn't going to be profitable for Microsoft.

Such a strategy would only be profitable if Activision Blizzard's games could attract a large enough number of players to the Xbox console ecosystem, and if Microsoft could generate enough revenue from game sales to offset the losses incurred by non-distribution. Such games on competing consoles."
Be that as it may, more information about this war between consoles should become apparent as Microsoft's negotiations with CADE progress.
Enjoy and check out: