THE The legend of the heroOne of the biggest hits among Brazilian indie games that will receive a continuationThis Tuesday (9) announced the launch of its crowdfunding campaign and more: Luke's inutility will be the main character.
As in the first game, Legend of the Hero 2: March of Malachi is a 2D musical platform game in which the player must take on the role of a new hero.
Learn more
And it may even seem like a joke, but Dumativa revealed Singer and YouTuber participation on TwitterLast April 1 – and of course, no one believed.
The game promises to bring the hero into a dramatically enhanced and enhanced musical experience. In the game, the player will get instant voice feedback for every action taken during the game.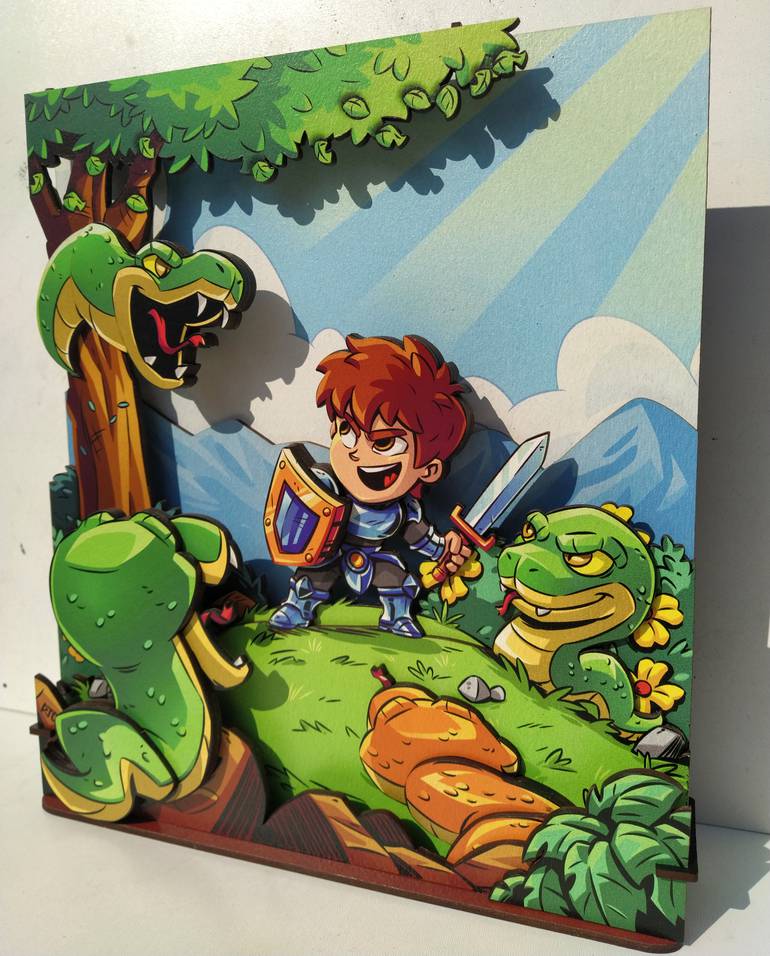 Diorama that will be one of the crowdfunding gifts for A Lenda do Hérói 2 – Revealed
The game's pre-sale is in partnership with Nuuvem, a two-month crowdfunding campaign that will also bring exclusive gifts to backers.
This includes game replicas and collectibles like t-shirts, posters, t-shirts, dioramas, even guitars customized with game art. All made in partnership with Lolja and Stamp.Aí. The campaign website is now live and can be viewed here.
Legend of the Hero was released in 2016 in an adventure game in which the player controls a knight who must overcome monsters and obstacles to complete the level and finally rescue the princess.
At that time, the Castro Brothers teamed up with Dumativa and created a fundraising campaign that raised R$258,000 for the production of the game, becoming one of the biggest successes in Brazil at the time.
The game received three expansions, Beyond the Legend, which is a direct sequel to The Legend of the Dead, with a zombie theme and featuring Bruno Satter as the voice of the main character. The third expansion, De Férias com o Herói, features songs sung by Anderson Leonardo, lead singer of the pagoda group Molejo.
Additionally, the game has several skin packs from YouTubers such as BRKsEDU, Authentic Games, Felipe Castanhari and more.
The success of A Lenda do Herói has reached Studio Dumativa, which today has more than 40 people.
The studio is currently in the final stages of development on another successful crowdfunding game, Cellbit's The Paranormal Order: Enigma of Fear. The streamer's game grossed BRL 4,230,481 and is expected to be released in January 2023 for PlayStation 4, Xbox One, Switch and PC.
Check out the interview Enemy He did it with Rafael Basto, a producer and one of the partners of Estúdio Dumativa.