Logitech recently announced its new Pro Racing Wheels & Pedals, a brand new product aimed at professionals and consumers who build racing simulators. According to information revealed at BGS 2022, The steering wheel retails for R$9,999.90 in the Brazilian market, while the pedal set costs R$3,999.90, a total of R$14,000 combined. – In Europe, the steering wheel costs 1099 euros, and the pedals cost 349 euros.
If you were surprised by the high price, it should be emphasized that this model differs from the G29 or G920 line, raising the bar and trying to compete with the big brands in the industry, such as Fanatec or Moza. Among the differences is the operational change, which instead of working with a gearbox, sticks to an electric motor, which can generate more power and more impressive feedback in the hands of the player, reaching up to 11 Nm (newton meters of force).
Eurogamer/GameSource: Eurogamer
The shift paddles (called clutch pedals) are also highly customizable, able to act as dual clutch or even accelerator and brake for those who want to customize the experience to the extreme. RPM LEDs and other details can also be customized with different race profiles.
In addition, the project has a more refined finish and considered durability, serving hundreds or thousands of hours for people who will spend a lot of time in the simulators. In other words, this is a wheel designed for enthusiasts and gearheads. The Pro Racing Wheel is available in the Brazilian market for R$9,999.90 in both PlayStation and Xbox versions.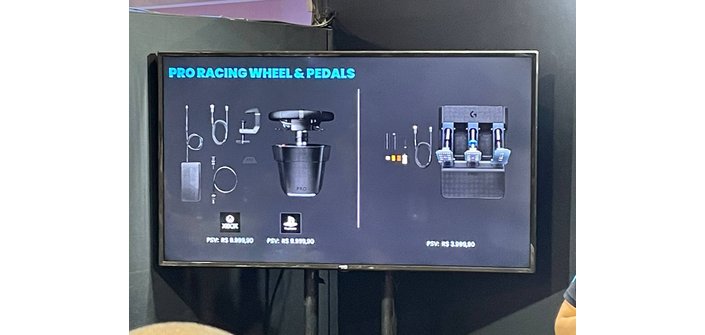 Logitech Announces Pro Wheels & Pedals Professional Wheel at BGS 2022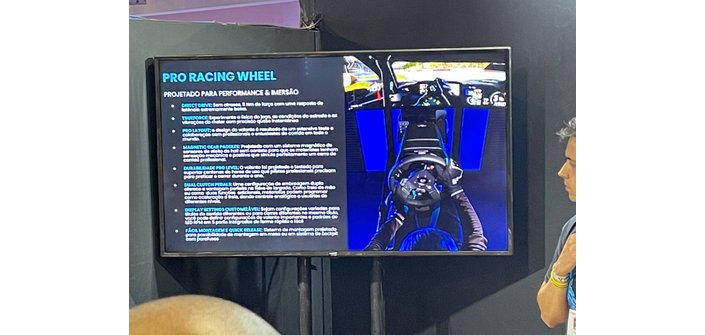 Logitech Announces Pro Wheels & Pedals Professional Wheel at BGS 2022


High quality pedals
In addition to the Pro Racing Wheel, Logitech also announced the Pro Pedals, a set of accelerator, brake and clutch pedals. While kits are common in more entry-level categories, it's quite common for pedals to be sold separately in premium lines. After all, you can use Pro Pedals for setups that don't have a Logitech wheel.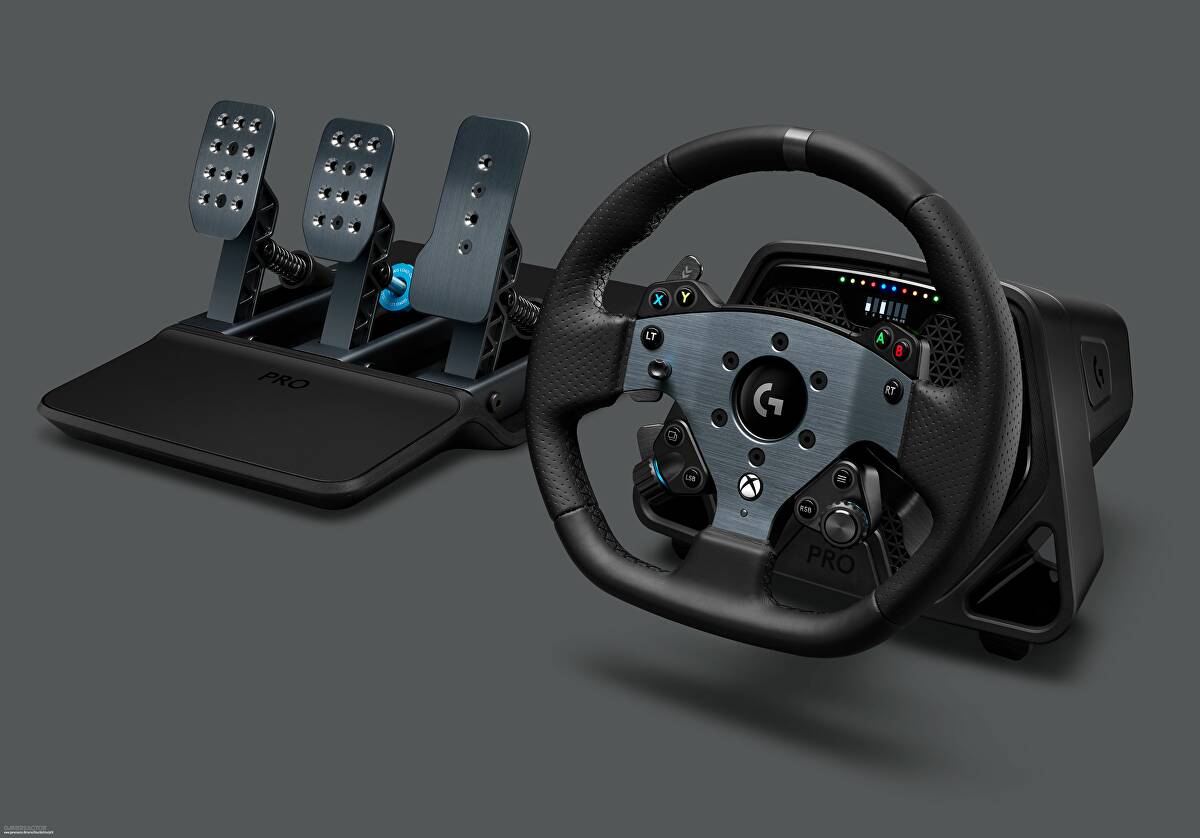 The pedals are equipped with Load Cell Break technology, which can very accurately detect different pressure levels, as well as easy customization of the pressure mode and a fully modular design (you can even change the order of the pedals). Pro Pedals are available in the Brazilian market for R$3999.90.