Warner Bros. The games were broadcast this Friday (11), showing long-unreleased video of the game The Hogwarts Legacy🇧🇷 The live lasted almost 30 minutes and showed different aspects of learning the game.
The presentation was by game director Alan Tew; Boston Madsen, Senior Environment Artist, and Chandler Wood, Community Manager, start by showing off customization.
In addition to dozens of standard face models, the player will be able to change aspects of the face, hair, accessories, voice and name. In the same section, it will be possible to choose the difficulty of the game between Story, Easy, Normal and Hard. Watch the full live stream below:
After that, Avalanche developers commented a lot on the castle that bears its name. It will be quite large and will have a central region that will act as a kind of hub to connect the areas of the map. Madsen said that "no two corridors are the same" at Hogwarts.
gameplay
In addition to the appearance of Hufflepuff House dormitories, the HUD of The Hogwarts Legacy🇧🇷 Alan Tew explained that the right corner has spaces to add spells, and the left has a magic tool wheel and a mini-map. Those who like a cleaner interface will be able to extract information.
Around, players will find Revelio pages, for example. They reveal secrets about the story and tell a little more about the wizarding world.
Talking about the menu, they explained the progression (which will be done with XP Gain since the game has RPG tools), collectibles, gear, clothes, skills and the map.
It will be possible to talk to other students to find missions. Dialogues with some NPCs will give you a choice of lines that will lead you down the path to specific side quests. "Some [escolhas] It can affect the game as a whole. Some may affect the lives of the characters and even the end of the game," said the director.
At the end of the stream, the developers talked about the battles. In battle, spells are divided into categories, meaning they serve different purposes. Mid-battle, enemies will appear surrounded by bubbles of different colors, indicating what kind of magic will be needed to defeat them.
There will be damage, power, control and other spells. When targeting enemies, their life bar will appear at the top of the screen and other information such as the level they are on will also be provided.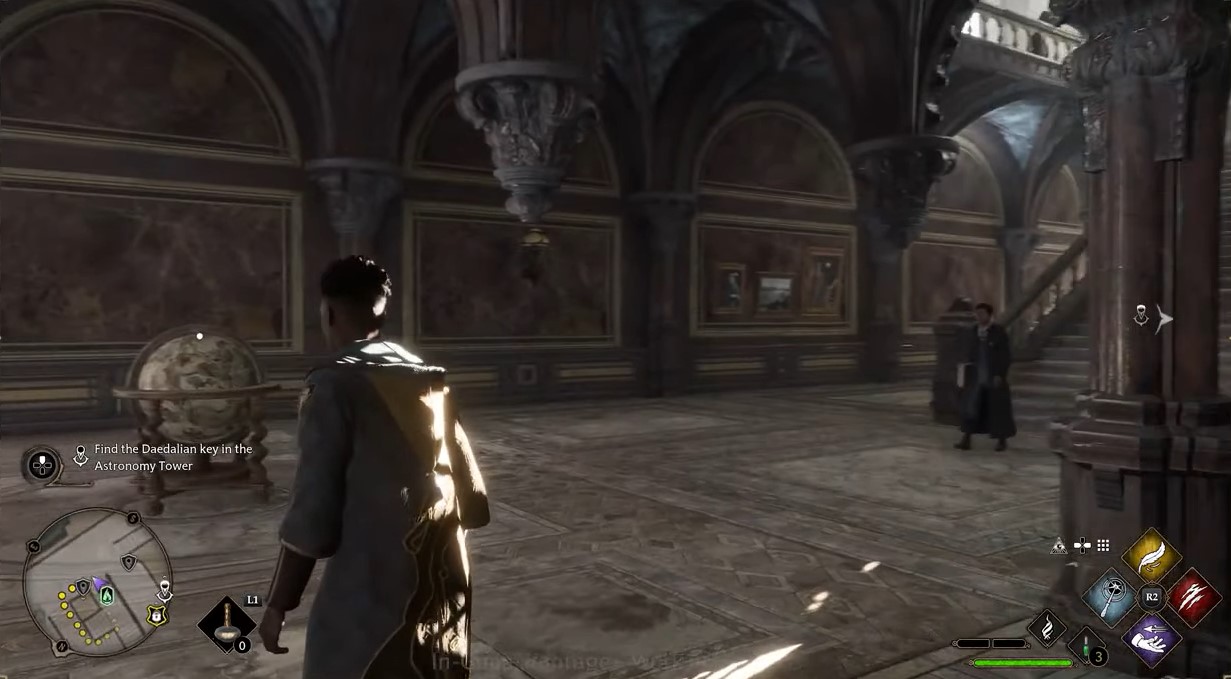 In addition to being very dynamic, similar to "distance fencing", players will be able to use scenario objects as crates to hit enemies in combat.
So, what do you think of the new information about the game? Remembering this The Hogwarts Legacy Coming February 10, 2023 for PlayStation 4, PlayStation 5, Xbox One, Xbox Series X/S, Nintendo Switch, and PC🇧🇷