Chinese GameSir has announced a new controller model for Android smartphones: GamerSir X2 Pro. According to the manufacturer, Xbox-branded peripherals allow users to have a full cloud gaming experience through Microsoft's Xbox Cloud Gaming and Xbox Game Pass services.
With a comfortable and customizable appearance, GameSir X2 Pro is compatible with Android 9 or higher phones. The accessory can be used with devices with a USB-C port with a length of 110 mm to 179 mm.
As an Xbox licensed product, the controller is completely inspired by Microsoft's desktop console accessories. Including the colors and names of the buttons, except for the famous X logo in the right corner of the gadget.
Complete and customizable
In addition to two analog sticks and a D-pad on the front, the GameSir X2 Pro features a traditional quartet of ABXY buttons. With a magnetic and removable design, users can change the layout of the buttons to look like the Nintendo Switch.
The LB/RB shoulder buttons feature Kailh micro switches with 0.6mm of actuation space, which the brand says offers more responsive commands. Highly durable, the key has a lifespan of 3 million clicks.
The LT/RT analog triggers are equipped with the Hall Effect, providing significantly improved accuracy down to 0.1mm. The feature promises a more complete experience in several titles, such as Forza Horizon 5.
On the back, the GameSir X2 Pro has two customizable buttons (L3/R3). Depending on the game a person is playing, they can choose the command to be fired by pressing the most available buttons.
GameSir X2 Pro is powered by the USB-C port of connected devices. However, the accessory has a special power input that allows you to continue playing while the phone is charging.
In addition to Xbox Cloud Gaming and Xbox Game Pass, the Android phone accessory can be used with Nvidia's GeForce Now cloud streaming service. Also, the controller is compatible with the Xbox Remote Play and Steam Link apps.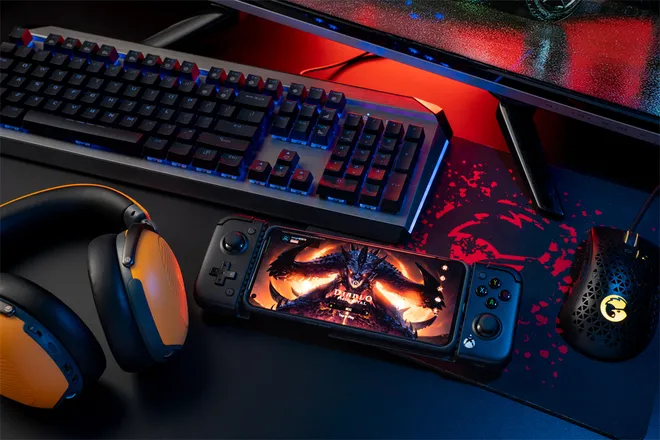 Price and availability
GameSir X2 Pro comes in two color options: Moonlight (white) and Midnight (black). Then, Brazilian consumers can purchase the gaming accessory through the brand's official store on AliExpress.
The controller for Android smartphones will be on pre-sale from September 5 to 9, with a promotional price starting at R$440, including free shipping in Brazil. After this period, the accessory can be purchased from R$875.
Source: GizmoChina