The online community of Red Dead Redemption Online players is holding a "funeral" for the game on July 13, a date that marks the year the game received its last content.
The drive is organized by the Red Dead News profile on Twitter, where the page asks players to dress in their "best funeral clothes", call friends and bring photos with memories of the game. The campaign also calls for the use of the hashtags #RedDeadFuneral and #SaveRedDeadOnline.
Learn more
It is not new that the community complains about the lack of RDO content and compares that the game does not receive the same attention as another Rockstar game, GTA Online, which regularly receives new content and events.
Everything indicates that this "abandonment" is due to strong rumors that Rockstar is working on Grand Theft Auto 6, and as a result, it has allocated a large part of its studios to this project.
Originally released in 2018, Red Dead Redemption 2, the game that features Red Dead Online (the online mode is also sold separately), required a lot of development power from Rockstar and took around eight years to complete and had a cast of 1,200. Work on character lines.
The level of attention to detail is such that years after its release, fans have discovered that Arthur Morgan's eyes reflect the landscape in front of him, among other details.
Read The Enemy's Red Dead Redemption 2 review. The text reads: "The size of a body of work equal to Red Dead Redemption 2 is easily recognizable in any medium that values ​​itself as telling good stories. Their respective cuts, universal themes with the amplitude they deserve. These are works. That, beneath their grandeur, also reveal themselves to be simple." – and therefore touch the interlocutor like few others".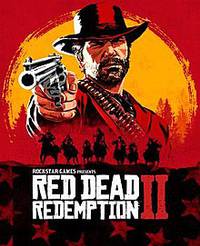 launch

26.10.2018

Publisher

Take-Two Interactive

developer

Rockstar Games