The text below was published on the game's official website.
---
USG ishimura It is a work of engineering art. In 2446, the first "planetary extractor" was made to extract vital materials from the depths of space. About 1.6 km long and with a crew of over a thousand, it represents the pinnacle of human technology.
There's just one problem: it's also full of reanimated, grotesquely deformed people who just want to hunt you down.
Update the classic
Whenever Dead space The original was released in 2008, with critics and fans alike praising the detailed, claustrophobic and terrifying environments. ishimura As one of the best elements of the game and genre. So when it came time to recreate this classic horror game, the team at Motive™ needed to make sure the ship got as much attention as any of the characters.
True, the ship is a character: "The ishimura It's a classic ship because it's treated like the main character," says assistant art director Roy Tuazon. "There were a lot of details and ideas that went into creating it. They've done an incredible job of immersing the player in the craft, making you want to see more. in my opinion, ishimura As classic in the gaming world as it gets Nostromo in alien It's for the movie world."
"It's true, because it's a microcosm of the whole world Dead Space™", says the game's senior writer, Joe Berry. "It's a corporate ship without a lot of personality, but it also has a certain cosmic terror where it's not hostile. Just gigantic and indifferent. to some extent ishimura There is an enemy, because a large part of the ship is quite dangerous. But also, that's all Isaac has on hand to deal with the Necromorphs.
"Yet every part of the ship, from the panels to the lighting, was designed to look a little weird and dangerous," says Kathryn Stewart of Lead Level Design. "It fits very well into the horror game, as the living rooms could have been used for living, but were probably created by someone in total disregard of health and safety regulations."
Putting all the pieces together
So how is it possible to make an already scary environment even more immersive and thus scarier? First, of course, you need to rebuild your ship from scratch, with more detailed visuals that will take full advantage of modern hardware technologies. But if you really want to heighten the tension and immersion, you need to frame everything in a cohesive scenario, without cutting the camera or loading the screen.
"We had some interesting technical challenges to solve," says David Robillard, the project's technical lead. "We had to load and unload elements as we progressed, or return to areas that had already been visited by those playing, but with content equivalent to the advance already made." Fortunately, Frostbite™ has improved the upload and download solution in recent years, and we were able to take advantage of this.
"We were also lucky enough to have the layout files from the original game," notes Kathryn, "even though they were in a pretty outdated format. One of our designers dug up as much data as possible so we could bring these perfectly fine elements into the game as a starting point of reference. "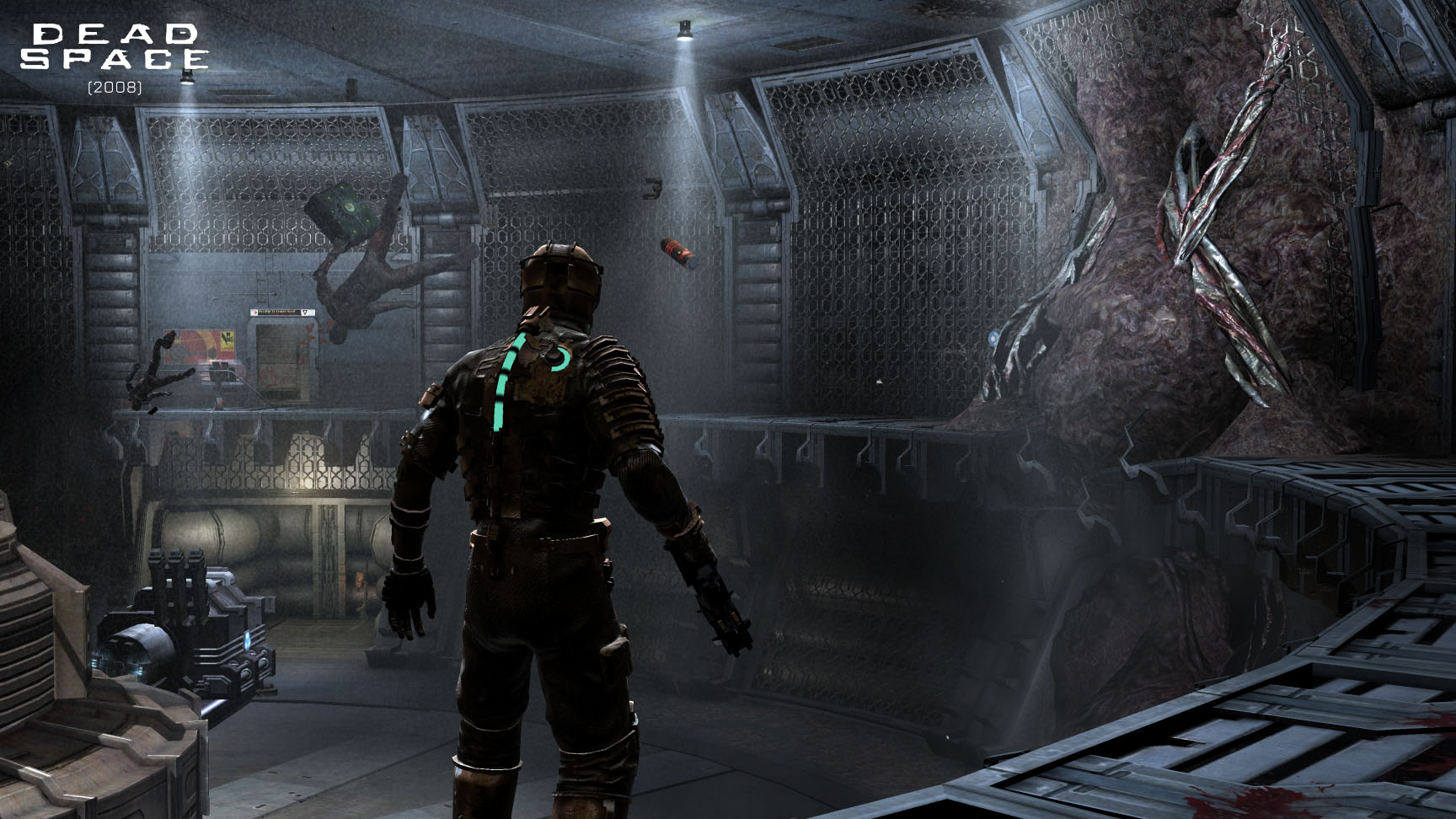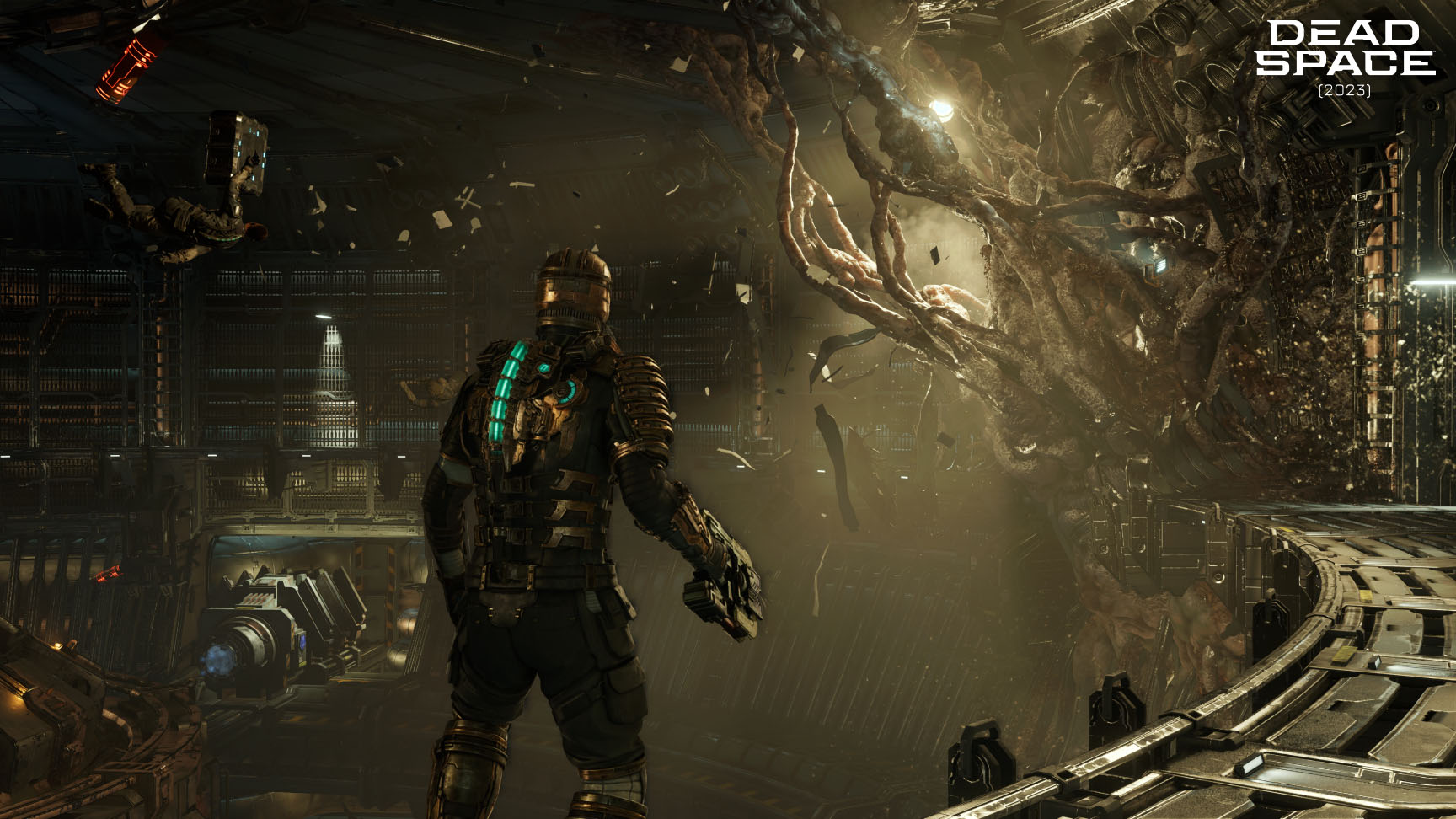 "Still, it was a big challenge," says Roy. "We had to take the game scenarios, put them all together and fit them into a 3D ship. And then, we had to move some areas to make it all make sense. We also had to increase or decrease the size of some areas, including installing corridors, that kind of thing. But we don't raise issues just to say we did. Everything we put in was because it made sense, because it fit."
"And we've also expanded some areas because we have new mechanics," says Kathryn, "like the revamped G-Zero experience. But all this happened because we wanted the person playing the game to be able to see how the sections of the ship connect to form a complete unit.
"It was hard work," says Roy, "but it was worth it." a lot Penalty".
And G-Zero's completely redesigned mechanics offer even more freedom for exploration, the team says, expanding the possibilities of experiencing terror in new and terrifying ways. "For example," says Roy, "in the original game, you take a gondola from one side of the ship to the other and see amazing scenery all the way. But in our version, it is possible to take the gondola to one side, activate the G-Zero, and go back without the gondola. Now you can explore this new area where before when you looked down you could only see a dark, scary room."
"Yes. The ability to move freely allowed us to open up more space for exploration, – says Catherine, – meaning we were able to hide new things and scare in interesting places.
Enhancing the atmosphere
But it also means something that already was. Take the example of one moment early in the game: "In the first game," says Joe, "when you enter ishimura For the first time you enter the hangar, the bare space and the flight hall. The purpose of that place was only to teach you how to open the door. But it was a perfect place for a customs office, because that's where most people landed in Ishimura. So now it's full of security notices, customs declarations, scanning stations… and then there's the fun moment of boarding the ship.
"It is possible to benefit from areas or brands of the expanded world Dead Space™Roy says, setting it down ishimura Such as advertisements, posters and the like. Now, when you go to play, you will see the places where you were mentioned Dead Space™ 2, for example. These small details help bring the world together even more. And all these narrative elements give the ship the idea of ​​being a very populated place. "
However, this is a place where even designers are afraid to visit. "I still remember when we traded a bit of the ultimate in the art of temporary hydroponics," says Kathryn. "I got goosebumps. Seeing all those nasty things was special. That's when I was convinced that we captured the magic of the original game."
"And the crew deck!" Joe recalls with a shudder. "I think anyone who played in the original knows that the Crew Deck is a scary place. I believe that our version gives even more reason to fear the location. It's fun, but also a lot Terrible."
"I'm scared all the time," admits Roy. "But I think the main trouble is in the engineering or mining deck. It's terrible. It has a very industrial feel to it. Everything is confusing, things are moving, it's dark, everything is moving… you think you're a necromorph, but no, it's just cars. And every time, I know what's going on and then suddenly Bam! Another white hair on my head."
You will have the opportunity to explore this new, timeless version of the classic ishimura Whenever Dead space Releases January 27, 2023 on PlayStation 5, Xbox Series X|S, and PC.